Web Applications
If you are a public sector organisation with a requirement for web development services, our inhouse design and development team can provide cost effective solutions for you. With over 25 years' experience of developing web solutions for the public sector we are well equipped to meet your needs - from the initial requirements specification stage through to testing and launch.
Whether you are looking for a website, web application, online process management or tracking system, we have the expertise.
Get in touch to talk with us about your next development
---
Have a look at some of our recent developments.
---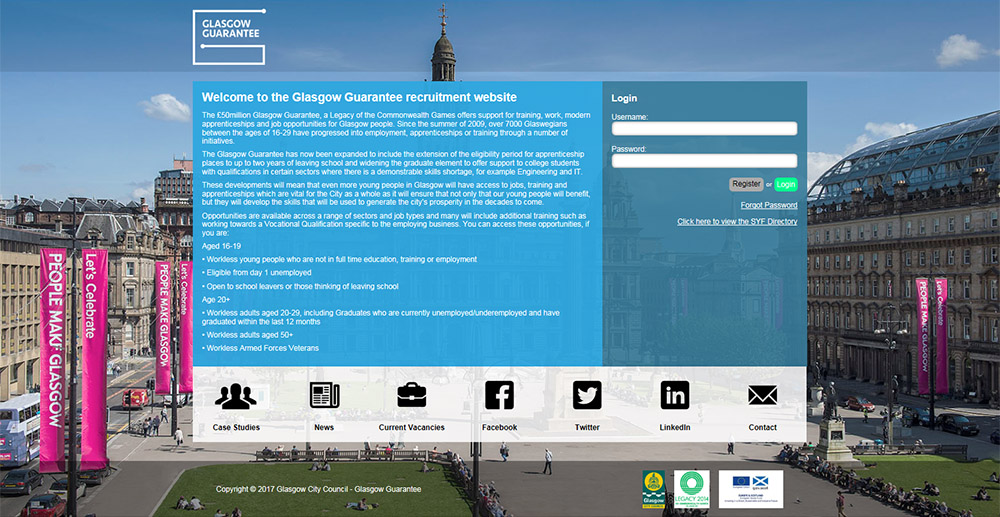 The Glasgow Guarantee, launched in September 2015, is the biggest programme of its kind in the UK. A legacy of the Commonwealth Games, the £50 million programme offers a commitment that all sectors in the city will work together to ensure that the citizens of Glasgow are assisted into employment and training.
The mobile responsive website we developed includes:
complete redesign of existing site to suit client's needs
an improved user registration process for quicker access to vacancies
integration of the Secure Your Future directory.
Gateway developed a bespoke website for the Glasgow Guarantee Programme in 2010. Gateway were always on hand to update the site as the programme expanded. I have personally found them very helpful in offering on-going support, with no query too small.
Suzanne Seeds
Economic Development Officer
Youth Employment
Glasgow City Council
Back to top
---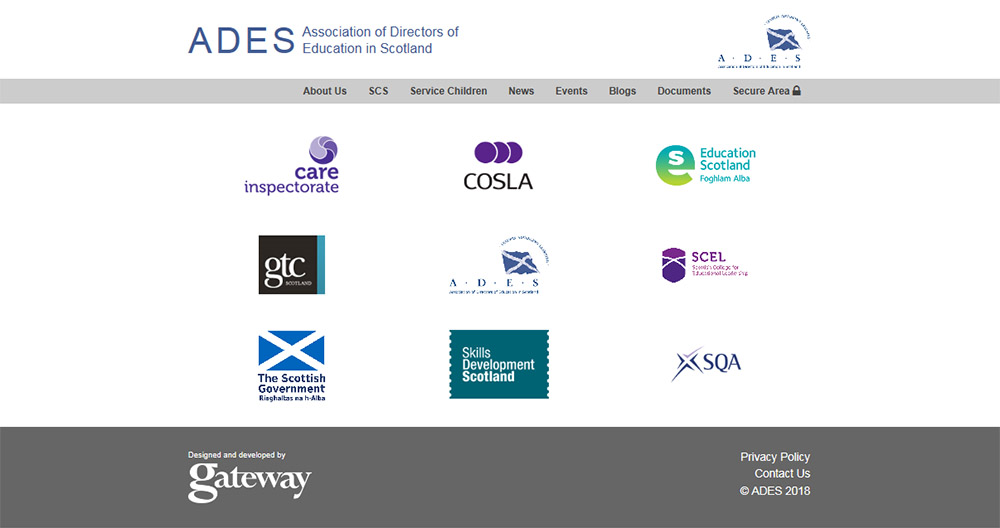 The Association of Directors of Education in Scotland (ADES), an independent professional network for leaders and managers in education and children's services, commissioned us to develop and design their new website. The main aim was to enable ADES members and other site users to share and access up to date and relevant information.
Features on the mobile responsive site include:
news and events sections
ability to upload publications, reports and national consultations
a blog, for more informal communication with members and users.
Working with Gateway on the development of our new web site has been a pleasure. Thanks to their ongoing consultation and support at every stage, and a willingness to make changes and improvements at short notice, the whole process was pain free. They exceeded our expectations in many ways.
Michael Wood
General Scretary, ADES
Back to top
---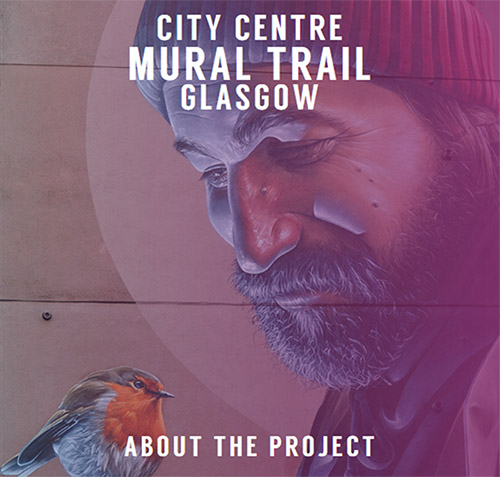 The Glasgow City Centre Mural Trail showcases unique pieces of art by local artists, which add splashes of colour on streets and buildings within walking distance of the city centre.
To provide information on visiting the trail, Glasgow City Council's Graphics Team designed a site layout, which we developed into a mobile responsive website with content management system.
Features include:
ability to upload text and image content
interactive street mural map with active geolocation tracking
anonymous recording of visits via the interactive maps, triggered by close proximity to a mural.
In 2014 Glasgow developed the City Centre Mural Trail booklet. To enhance the project we worked closely with our Graphics team and Gateway to create a Mural trail website. This product has not only become a huge asset, and very popular with over 3,000 users in a short period from its inception, the detail and data provided by Gateway has been very useful in allowing us to assess the project and where improvements can or should be made.
Seamus Connolly,
City Centre Regeneration/Ownership Information Services,
Glasgow City Council
Back to top
---
Entertainment Licenses
Developed initially for Glasgow City Council, and now also used by Renfrewshire Council, this online system allows production companies, head teachers and parents to complete and submit applications for children's entertainment licences electronically, eliminating paperwork and streamlining the process for all parties.
The features include:
online forms for production companies, parents and schools to complete
an administrators area where local authorities can review, manage, approve and reject applications
templates for letters and licence documents
a reporting system.
Since moving over to the website from our paper based system it has become much easier to process applications especially without having to have parents and production companies bringing or posting paper copies.

The site is easy to use and when we have had any problems with the website Gateway has responded promptly. Peter Connelly
Support To Children's Services, Renfrewshire Council
Back to top
---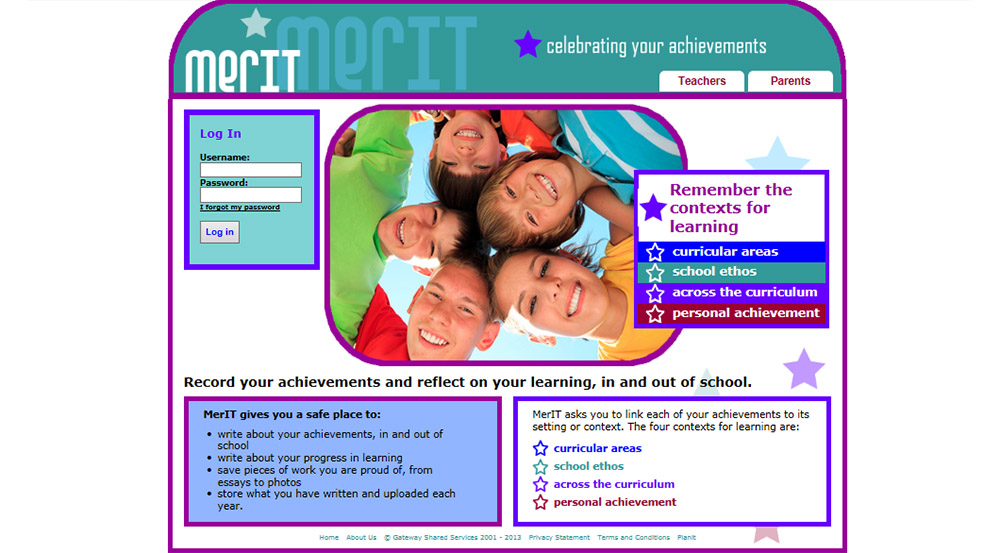 Developed initially for Glasgow City Council schools, and now used by several Scottish local authorities, the MerIT e-portfolio designed to help pupils from P5 to S6 to:
record and view their achievements and learning in, and outside, school
review and reflect on what they have achieved
relate their achievements to the four contexts of learning within the Curriculum for Excellence (CfE)
produce personalised pupil profiles and learner statements at key transition points
store examples of their achievements and get online feedback from their teachers.
Back to top
---
FOCUS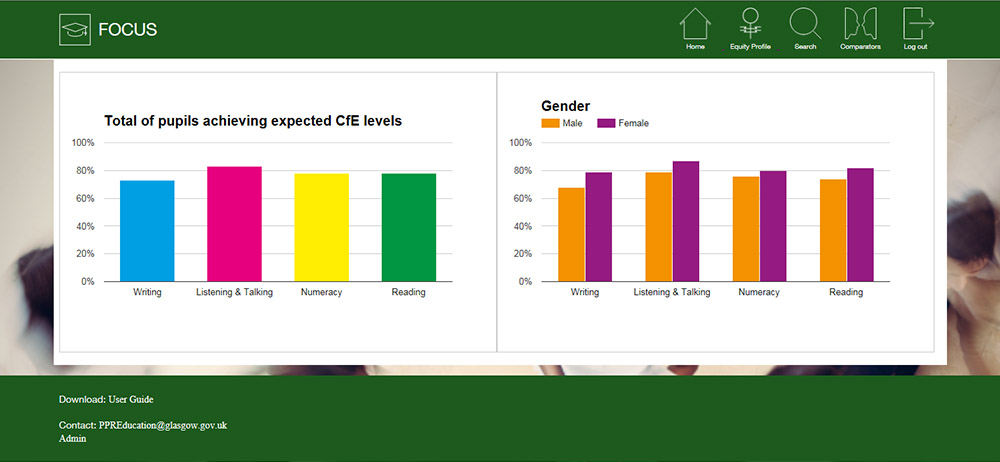 FOCUS was developed in collaboration with colleagues from Glasgow City Council Corporate Graphics Team and Education Services as an interactive tool for schools to access and interrogate holistic data across the BGE (broad general education) to support Glasgow's Improvement Challenge (GIC) 2015-2020 which includes the government's Scottish Attainment Challenge.
FOCUS is a web based interactive tool for schools that helps them examine pupil achievement of CfE (Curriculum for Excellence) levels through a number of lenses. This includes EAL (English as an additional language), ethnicity, deprivation (Social Index of Multiple Deprivation) and other appropriate lenses.
Gateway were a key part of the development of the FOCUS application which has proved to be a useful tool to our schools in Glasgow. They provided vital support and guidance to the team in the design and launch of the application and continue to be invaluable technical support. As we move into the next phase of development, which includes a version for our Early Years establishments, Gateway will continue to be a vital resource.
Christina MacDonald
Education Services, Glasgow City Council
Back to top